Tension Graduate Prize 2022
The Tension Graduate Prize has been awarded since 2019 to emerging artists selected from a shortlist of M.A. students graduating at Central Saint Martins, University of the Arts London. The selectors for 2022 were artist and director of Tension, Ken Turner and artist and Art Monthly magazine consultant, Matt Hale.
In this year's show, Sophia Cakova, Fiona Carruthers, Sorcha Jewell and Zhongge Sui showcase a wide range of final project work including video, sound, installation, sculpture, photography and painting. Materials and subjects are manipulated fluently to share innovative, research-oriented and insightful work.
Approaching the gallery from the street, you are first of all surprised by a tantalising glimpse of Carruthers' precariously balanced ephemeral willow rods marching across the gallery floor. Their uncanny presence in the hot, bright, urban sprawl of south London acts as an interruption, a signal and an invitation. In the gallery itself, works are arranged to generate a sense of movement and to reveal unexpected connections between the diverse works on show. First impressions are of dissimilar styles and themes, each telling distinct and separate stories. It quickly becomes apparent though that each artist has invited us to engage with the unseen, unsaid or the unknown of today's world. 
Cakova is a Slovak London-based interdisciplinary artist & physics researcher specialising in spectroscopy and sound. The dominant subject of her paintings in this show is Cakova's coded language of visible light. Her lexicon of colour and pointillist style of mark-making is both striking and absorbing: these paintings seem to shimmer and vibrate with vitality, materiality, and the presence of sound.
Carruthers is a UK-based artist exploring emergent scenarios of the human, nonhuman and posthuman. Her 'on-the-point-of-collapse' structures are engineered to rely on the interconnectedness of their constituent parts, their site and viewers' amended behaviour, to exist and function. A resounding sense of mutual fragility, vulnerability and responsibility is experienced first-hand. The need to adapt is crucial. 
Jewell is a Welsh/Swedish artist based in London. Her multi-disciplinary work utilises anatomy, biochemistry, kink and distortion to communicate personal pain, neurodiversity and the implications of living with invisible chronic illnesses. Jewell's use of personal images and a palette of red, black and white is both tender and violent, and, together with her highly visceral performance, the challenges of Jewell's illness are unmistakable.
Zhongge Sui is a London-based, multi-media artist, researcher, and 3D and jewellery designer. In Dreaming II, 2021, sound and moving image work effortlessly together to confront the audience with the uncertainty and tension of personal and collective social dilemmas. Sui's unsettling mix of sound and disturbing behaviour in everyday social situations is both palpable and compelling.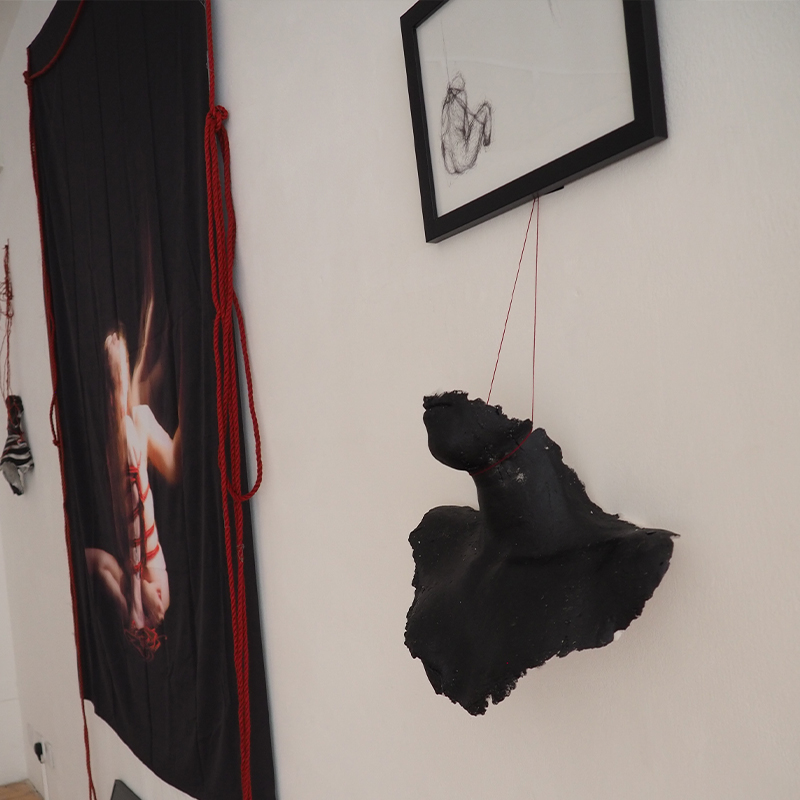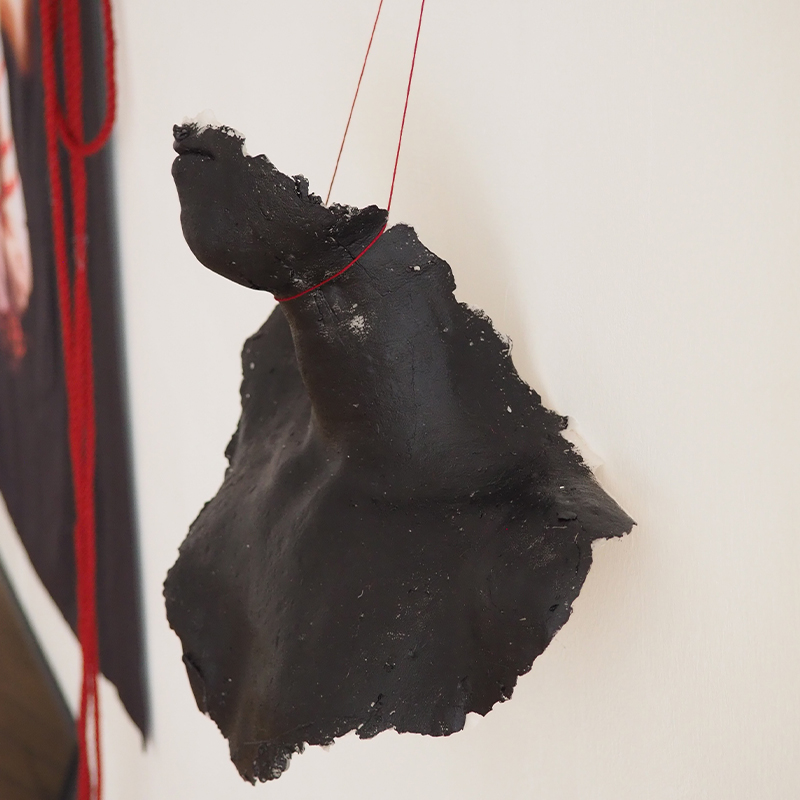 Author – Fiona Carruthers
Fiona Carruthers is a UK-based artist and writer exploring alternative and emergent scenarios of the human, nonhuman and posthuman.