We are pleased to announce that we are now open following the extended closure due to lockdown restrictions.
Our normal hours are Thursday to Saturday 11am-5pm
Entrance restrictions may apply in order to comply with safe social distancing.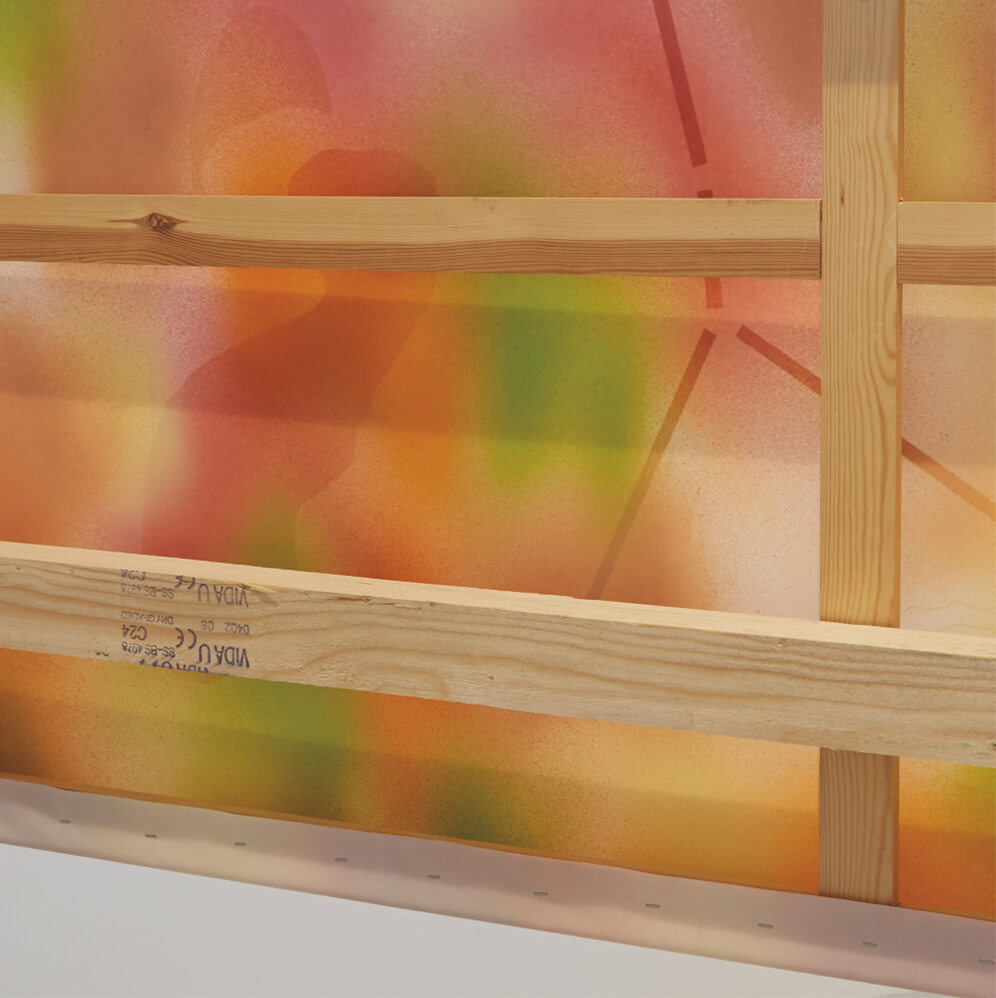 LURES
by John Atherton, James Low & Fernando M. Romero
Planes of information and notes of some relation are seen here broadening a purpose from whence a viewer may depart. 'Lures' selected by Ken Turner during the annual MFA graduate exhibitions in 2019 issues a comforting level of familiarity between the tones and investigations of John Atherton, James Low and Fernando M. Romero. Language, translation and the manipulation of multiple sources including those outside of the strictly visual are at play. The three artists employ blurred lines, torn fragments and illusory surfaces, whereupon any representational material functions like a hidden clue or a floating monad. In so doing, these works approach the heterogeneous nature of image construction as a post-conceptual practice promoting its ever-expanding significance whilst embracing the lures of its conventions.
Exhibition: Thursday 6th May – Saturday 5th June 2021
Normal opening hours: Thursday to Saturday 11am-5pm
We are a gallery dedicated to showcasing the work and raising the profiles of emerging local, national and international artists.
We show a mixture of contemporary & experimental art that questions what art is and what art could be.
135 Maple Road
London
SE20 8LP
OPEN
Thursday - Saturday
11am - 5pm
or
by prior appointment