Stuart Elliot, Julian Lowe & Mark Wallinger
Curated by Kate Love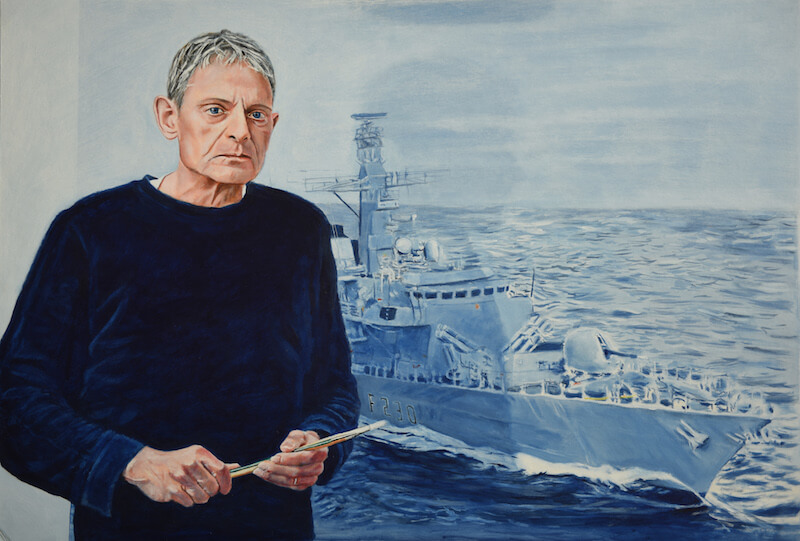 YOU CAN'T TELL BY LOOKING
How do you finish a painting? As an artist do you merely abandon a painting or do you wait and carry on working until the painting 'looks right' – that catch-all phrase beloved of artists who are pushing meaning around without ever really being able to spell out directly or succinctly why a gesture or a swipe of paint seems to work where it is – a mark here or there – or not work where it is – here or there. What is the most significant factor when finishing a painting – the rightness, the importance of the mark, the painting 'facility' or the rightness of what the painting might be 'of'?
In 1968 in 'Languages of Art' Nelson Goodman writes – "A Constable painting of Marlborough Castle is more like any other picture than it is like a castle". But is it? If verisimilitude in a painting works convincingly you should be able to look through the painting like a window on to the castle or the lake or the river. You imagine yourself there. It works … the gestures; the marks are in the service of the riverbank and the floaty clouds. But then again you might get stuck on the gestures and the marks and lose sight of what the painting is 'of' – especially if you are the person painting them and you can't get them 'right'. You cannot always say for certain what you are looking at – "you can't tell by looking". Are you looking for the castle or are you looking for the facility of the artist to move paint with a certain dexterity and convincingness to make a castle? Or are you looking at the paint itself? Are you looking for both or neither? And what happens when the two – the facility of the painting and what the painting is 'of' – slide together and you are simply lost in the experience of the idea of 'I am looking at art'? This not knowing and knowing obviously engenders some of the intrigue of looking at art. It is a question and a chase, a delight and a frustration. The poet John Keats would come to call this oscillation 'Negative Capability', a condition which he defined as the ability to reside within 'uncertainties, mysteries, doubts, without any irritable reaching after fact and reason'.
This exhibition, curated by Kate Love, will bring three artists together to explore this 'capability'. If "you can't tell by looking" – what other ways of 'telling' do we use when 'looking' at a painting. A seminar will be staged to explore the act of talking about the work in situ in order to see what the relation of speaking and looking does to these propositions.
Curator, Kate Love, has taught critical theory in art schools for 34 years. Kate has been joint head of critical studies at Central Saint Martins on the BA Fine Art course since 2006 and also taught theories around writing as an art practice on the MA Fine Art course at Central since 1999. Kate's work is mostly concerned with the philosophies of experience and language and also writing as a practice in fine art. Kate's single authored book 'An Affect of An Experience: and how I learnt to write about it in the context of Fine Art' will be published by Intellect in 2020.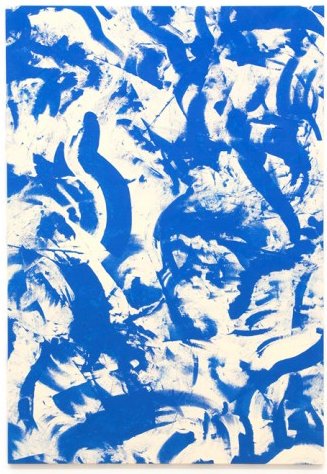 Stuart Elliot was born in 1977. He lives and works in London. Stuart completed an MA in Fine Art at Central St Martins 2004-2005, and a BA in Fine Art at Northbrook College, Sussex 1997-2000. He is an artist and writer who works with painting. His practice revolves around the basic activities and gestures of painting; coherence and repetition, and how these relate to broader questions of agency and interpretation. His interest in performance and conceptual art and theory related to these are an integral part of his practice. He is also a Senior Lecturer in Critical Studies at Central Saint Martins.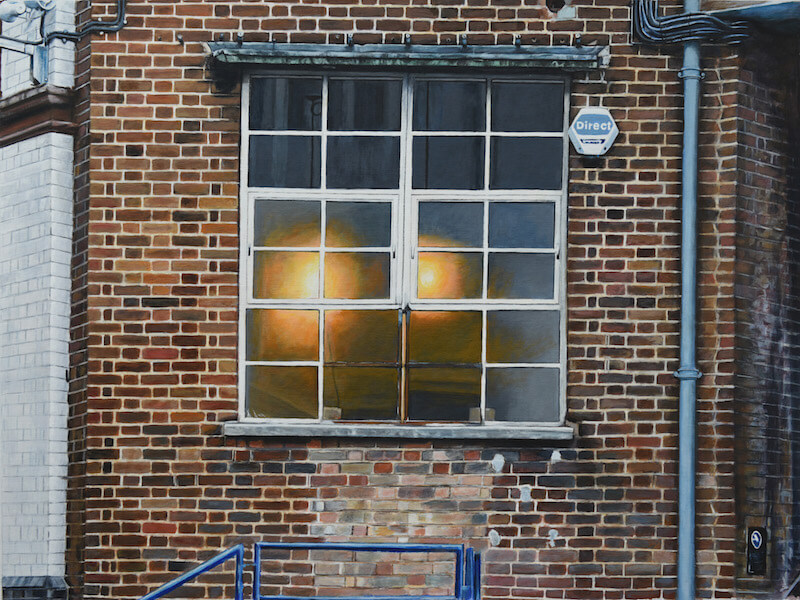 Julian Lowe was born in St Luke's, Bradford, Yorkshire in 1953. He was brought up in Yorkshire, Northamptonshire, Nottinghamshire and Lincolnshire. Julian attended Derby College of Art between 1974-1975 and Chelsea School of Art between 1975-1978. His portfolio work life has encompassed illustration, murals, paint finishes, painting and decorating, and architectural photography. Julian has an Acme studio in Pennack Road, Peckham, SE15 and now paints full time. His work can be viewed on julianlowe.com and on Instagram @JulianlowePaintings.
Mark Wallinger is one of the UK's leading contemporary artists. Having previously been nominated for the Turner Prize in 1995, he won in 2007 for his installation 'State Britain'. His work 'Ecce Homo' (1999–2000) was the first piece to occupy the empty plinth in Trafalgar Square. He represented Britain at the Venice Biennale in 2001. 'Labyrinth' (2013), a major and permanent commission for Art on the Underground, was created to celebrate 150 years of the London Underground. In 2018, the permanent work 'Writ in Water' was realised for the National Trust to celebrate Magna Carta at Runnymede, and 'The World Turned Upside Down' was unveiled in 2019 for the London School of Economics.
We are a gallery dedicated to showcasing the work and raising the profiles of emerging and mid career local, national and international artists. We show a mixture of contemporary & experimental art that questions what art is and what art could be.
135 Maple Road
London
SE20 8LP
OPEN
Thursday - Saturday
11am - 5pm
or
by prior appointment