As we close a tumultuous 2019 and head into a new decade, artists Saroj Patel and Becky Lyon present hopeful visions of alternative ecologies. 'Hope' centres around a perceived resilience inherent in more-than-human nature and its enduring existence independent of humanity. Saroj presents an iteration of Taraxa asking the viewer to reimagine our relationship with nature in our urban environments by thrusting a community of unseen organisms into fullview via abundant bursts of colour and form, requesting active participation. Becky presents an iteration of Fieldnotes from a Technobiocology, a suite of organisms that have evolved from the enmeshing biology and technology, artefacts of humanity, situated in an imagined, undated 'future'.
Both artists deploy sculpture and form in signature ways with Saroj's plush, almost playful modules richly coloured, abundant and in full growth contrasting with Becky's stripped back colour and complex materiality – discrete elements of dazzle and experimental texture are animated with digital media representing a slow but steady emerging and unfurling. Themes of ecology, systems, the non-human, evolution and mutation unify the two bodies of work. Reconciling the distinctive aesthetics of each, the two artists will deploy an experimental approach to curation where some sculptures evidence the early stages of tethering, finding familiarity and others start to competitively colonise, or even mate… The beings are recontextualised, finding purpose, place and survival in a new environment.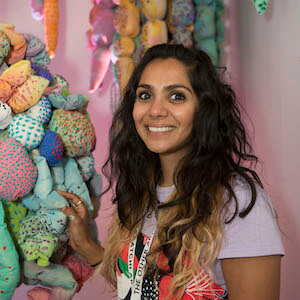 Saroj Patel's installations aim to reconfigure and create new relations with living and non-living organisms and question how our interactions affect the environments of those organisms and our own. Saroj has created participatory workshops at Tate Exchange and has collaborated with the Science Museum London for an installation in their Wonderlab exhibition. She was awarded The Other Art Fair Graduate Art Prize, shortlisted for the Tiffany & Co. x Outset Studiomakers Prize 2019 and is a finalist for the Hix Award 2019.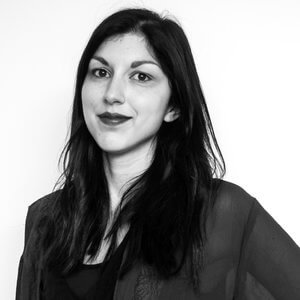 Becky Lyon is an artist examining how humans are impacting the development of life on earth through the intentional or unintentional blending of biology and technology. Her practice combines scientific research, thinking-through-making, fiction and participatory research to model potential futures. Explorations have seen her invite the public to explore future environments through their noses at Life At The Edges, Science Gallery Dublin; contemplate the entanglement of our matter via Geologic Bodies, discuss Radical Ecologies and collaborate with scientists in Edinburgh's Biodesign Lab. She also runs 'Elastic Nature', an interdisciplinary art research club exploring the future of nature.
We are a gallery dedicated to showcasing the work and raising the profiles of emerging local, national and international artists.
We show a mixture of contemporary & experimental art that questions what art is and what art could be.
135 Maple Road
London
SE20 8LP
OPEN
Thursday - Saturday
11am - 5pm
or
by prior appointment