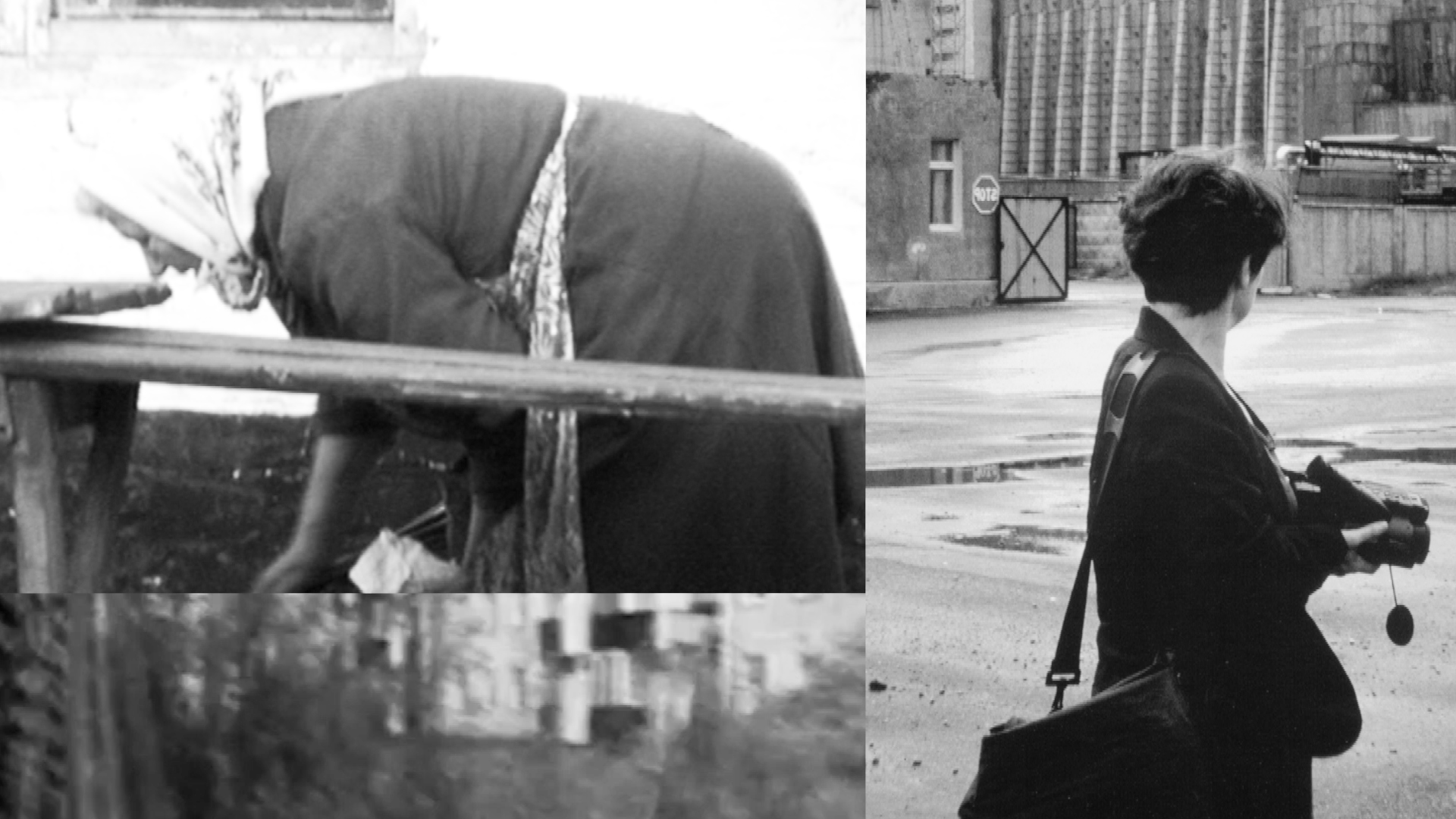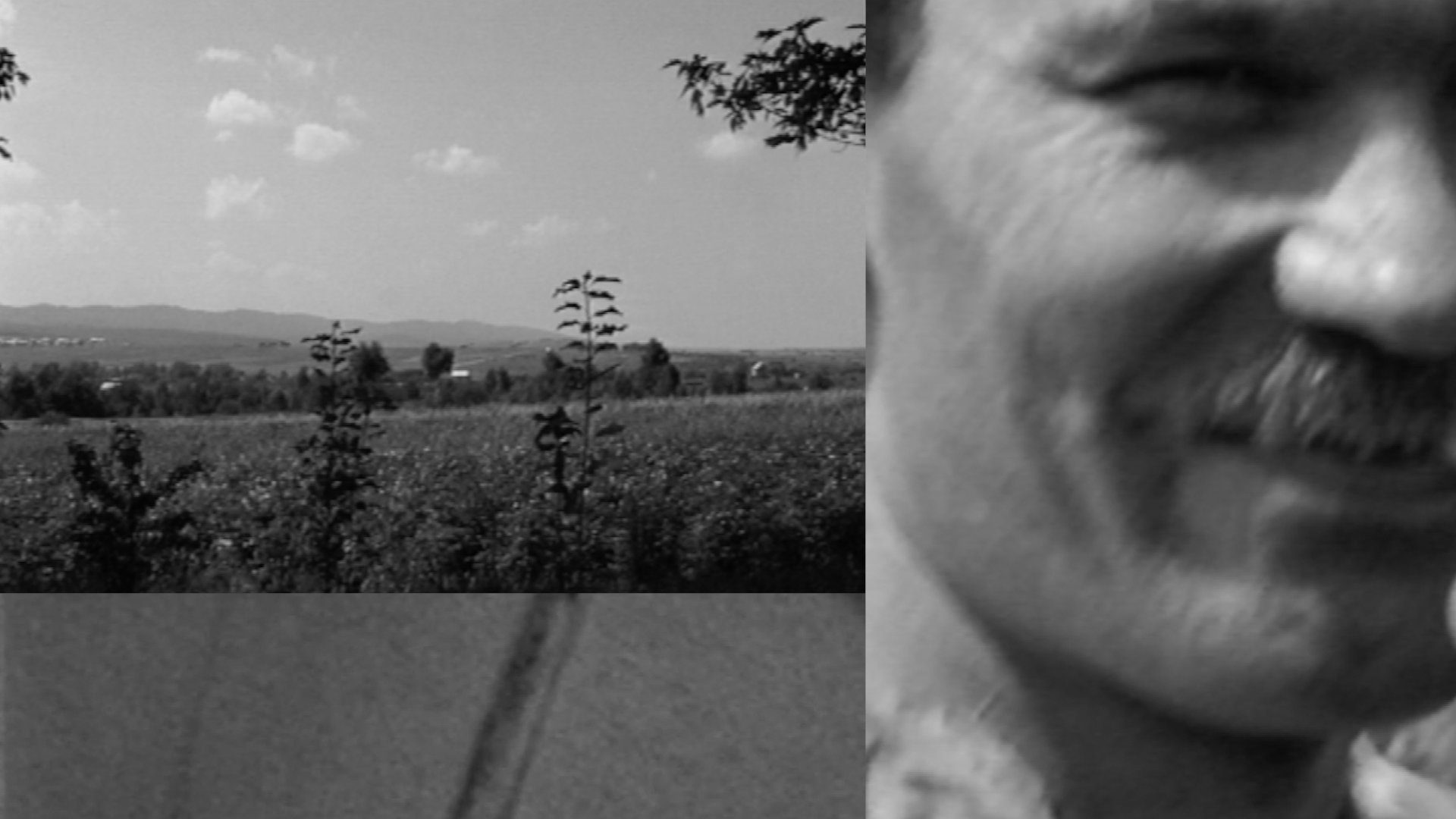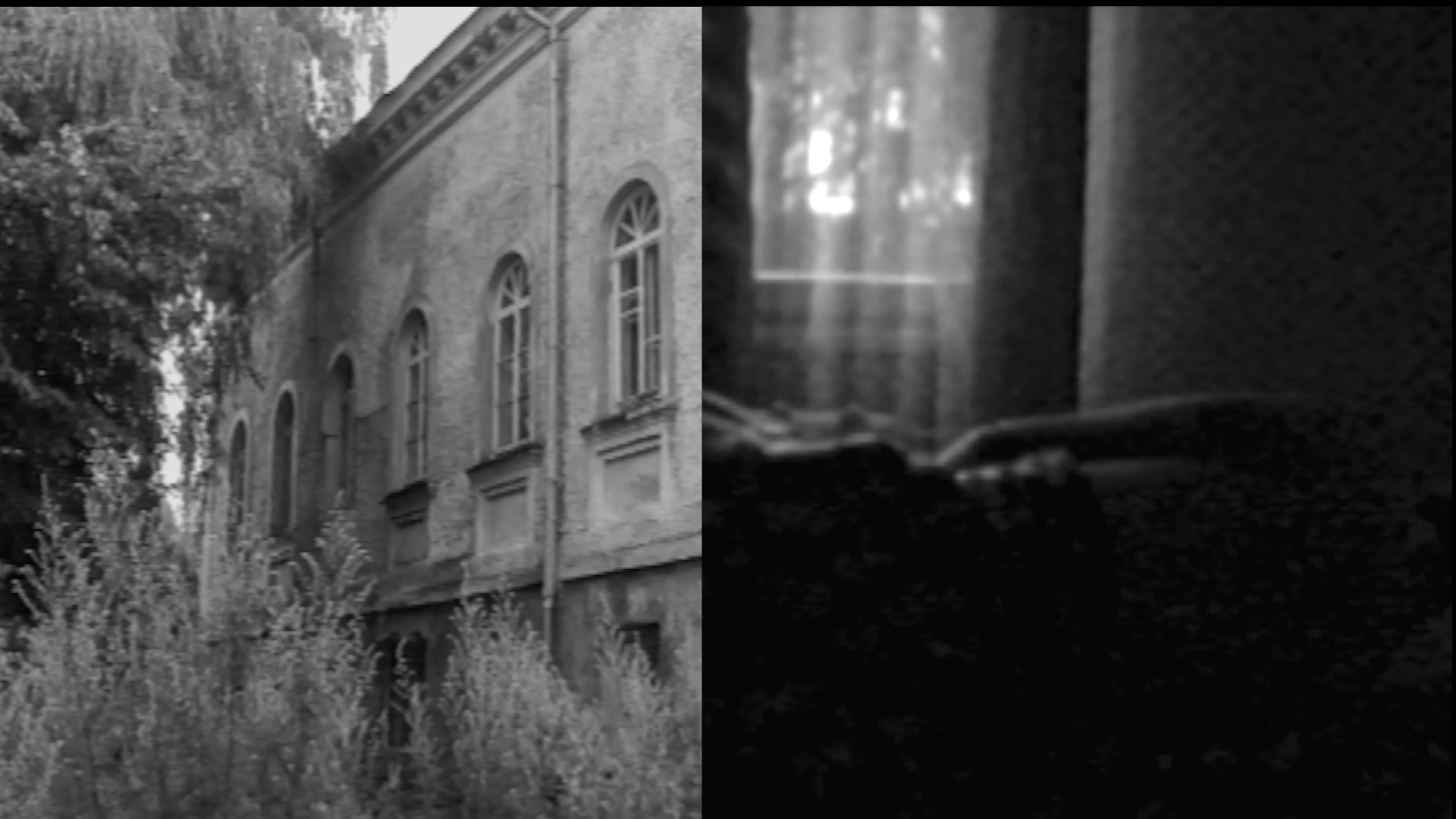 Composite Video Stills Ukraine Suite (1996-2022)
UKRAINE SUITE
14th 
October – 5th November 2022
The installation Ukraine Suite (1996-2022) by British contemporary artist educator and researcher Pam Skelton is composed of four short films including Liquidator (1996), Conversations with Liquidators (2001), Chernobyl Mon Amour (2021) and Aftermath (2022).
Together they form a collection of video works derived from recordings made in 1993 and 1995 when Pam Skelton set out from London with Tony Fletcher on Saturday 12th July 1993 with a Hi 8 video camcorder, still camera, Walkman recorder, notebook, and a small suitcase to Poland, Lithuania, and Ukraine.  
Ukraine Suite was first shown in the exhibition Consequences: Art and Activism in the Atomic Age, at Out of the Blue Drill Hall, Edinburgh in 2022 as part of the Peace Cranes project, Peace & Justice (Scotland). Chernobyl Mon Amour (2021), the third film in this four-part series was commissioned by Peace & Justice and presented online at CHRNBL International Forum, Kiev on 7 October 2021. The film explores the two nuclear disasters of Chernobyl 1986 and Hiroshima 1945 and draws on Skelton's interest in Marguerite Duras' screenplay of the film Hiroshima Mon Amour (1959) directed by Alain Resnais. 
The exhibition at Tension Fine Art also includes a selection of wall-based works from the X Mark of Dora Newman and Zones paintings that deal with the condition of loss retrieval, migration and fractured identities arising from the brutality and racism of Europe's violent conflicts.
Pam Skelton writes: "The video works that make up Ukraine Suite recorded shortly after Ukraine emerged as an independent state followed on from the collapse of the Soviet Union in 1991.  The journey was an encounter with a land emerging from a turbulent past. Empty shelves in shops, and crumbling buildings in towns and villages bore the signs of years of shortage and neglect while fear of the consequences of the Chernobyl Nuclear explosion (1986) loomed large.  The aftermath of the Holocaust in Ukraine was the original reason for my visit as it was home to a significant number of Jewish and Polish inhabitants including my grandparents.  I was not making an artist's film I was documenting a visit and reflecting upon the lived tragedies of millions of people. The resulting footage is raw and nervous mirroring my emotions at the time.  Revisiting the rushes and scrutinising the images I recorded during my visits, I recognise my connection to the past and to the continuing narrative in the present, including the current war in Ukraine, is a part of the interconnected and mutually shared history in which we are implicated."
PAM SKELTON 
b. 1949, Harrogate, Yorkshire. Since 1992 lives and works in London. Artist, educator and researcher her work explores the legacy of conflict in Europe.. Exhibitions include Dangerous Places: Ponar, 1995; The X Mark of Dora Newman, 1994-2000; Liquidators (of Chernobyl) 1996-2000; Burning Poems, 2005-2007; Conspiracy Dwellings, 2007-2010, Archive of Exile, 2011, Cartographies of Life and Death, 2013, We Refuse to be Scapegoats, 2021.
We are an artist run gallery dedicated to showcasing the work and raising the profiles of emerging and mid career local, national and international artists. We show a mixture of contemporary & experimental art that questions what art is and what art could be.
135 Maple Road
London
SE20 8LP
OPEN
Thursday - Saturday
11am - 5pm
or
by appointment