Staging Time  
2nd December
– 15th January 2022
Staging Time brings together the work of two artists who both begin by taking photographs, before working onto and into the resulting images.  These initial photographs are staged by the artists, in very individual ways, creating the raw material for complex, multilayered works.
Suzanne Moxhay's uncanny interiors combine the real and the dreamlike in intricate compositions that invite closer and closer inspection. The works are photo collages, whereby the artist layers her own photography with images of antique paintings and landscapes to create subtly inconsistent but nonetheless convincing scenes. Often working with physical models of images on layers of glass, rooms and corridors are stitched together from diverse source photographs, populated with incongruous plants while the walls dissolve into Romantic painted vistas. It is a method of working that fabricates an emotion as much as a scene, channeling a sense of nostalgia with a magical air to suggest how we project such narratives and ideals into Romantic imagery.
Jenny Klein's work explores the range of emotions that can be communicated through the shapes and silhouettes of the body, including joy, strength and anxiety. The physicality and potential of a body without words is expressed as captured moments, the body caught in motion, moving and not moving, awkward, expressive, in and out of focus, alive. Stitched and collaged additions change the emphasis of an image by stressing a particular area or outline, focusing on movement and the effort of balance or altering a silhouette. They add an extra dimension, creating auras and force fields that evoke notions of constraint or of strength beyond the body's border. The resulting artworks expand notions of both the photograph and the self-portrait, as the act of taking the photographs becomes a performance in itself.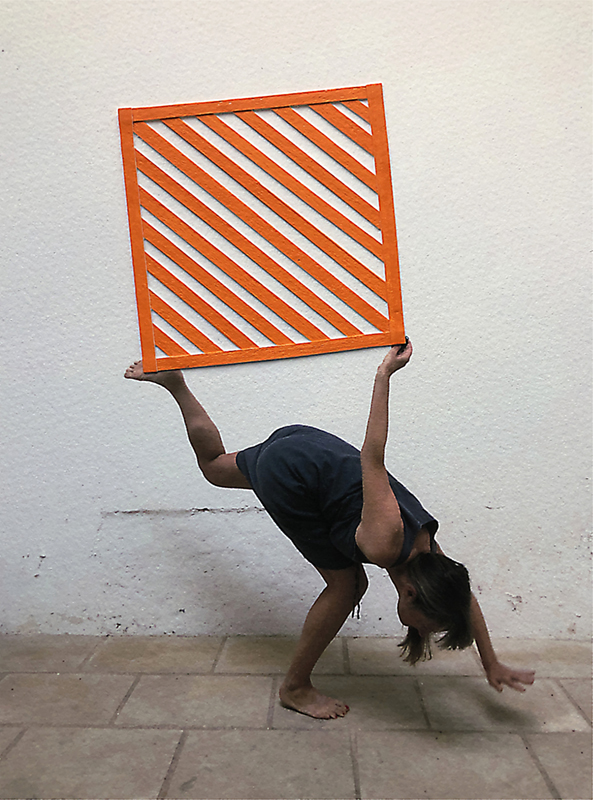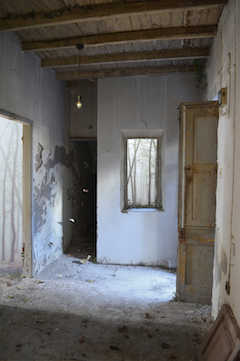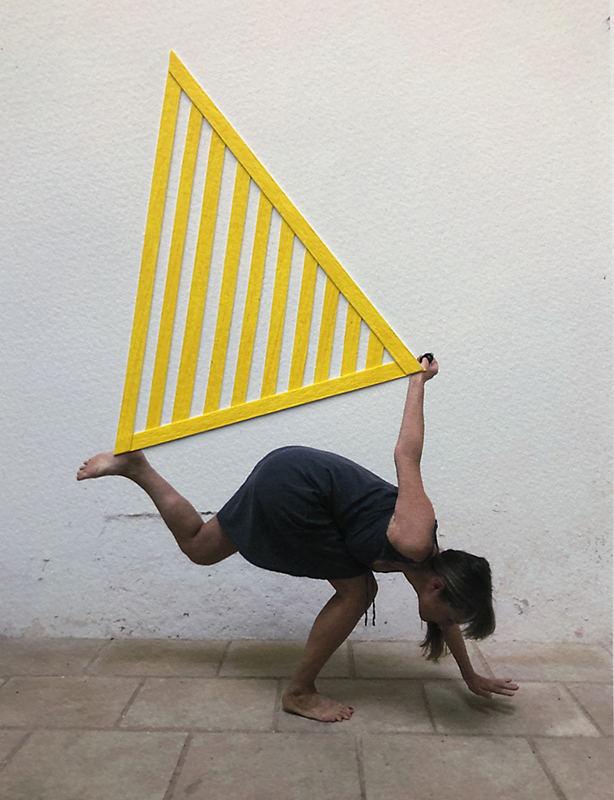 Suzanne Moxhay lives and works in London. After completing a BA Hons in Painting at Chelsea College of Art she went on to The Royal Academy Schools where she graduated with a Post Graduate Diploma in Fine Art in 2007. She has exhibited widely, both nationally and internationally since 2002 and her work is held in many significant public and private collections including the University of the Arts Collection, The Royal Academy of Arts, The Cooper Union New York, the FSC, the Lodeveans Collection and Oxford University. She has featured in numerous publications including The Guardian, A-N Magazine and Art World Magazine and has been profiled and interviewed on the BBC Culture Show. Exhibitions include 'Saatchi's New Sensations/ The Future Can Wait' at Victoria House, London, 'Afternoon Tea' WW Gallery at the Venice Biennale and 'GSK Contemporary: Earth Art of a Changing World' at the Royal Academy of Arts. Her animation work has been shown as part of the programme 'Do Billboards Dream of Electric Screens?' on BBC public screens in cities across the UK and she has had two prints commissioned by the Royal Academy of Arts.
Jenny Klein lives and works in London. She has an MA in Fine Art from Central Saint Martins. Her recent exhibitions include The Possibilities of Touch at the Safehouse Gallery, Moving Away, Moving Closer at the Saatchi Gallery, Hollow Chambers at the Crypt Gallery, Stages of Life at the Harrow Arts Centre and Unlocked in Martano, Italy. She spent several years working in theatre and performance for companies such as Ra Ra Zoo Circus Theatre and the International Workshop Festival and has performed at and written for events at venues including the Plunge Club, Oval House Theatre and Theatre 501 in London and the Elysium Gallery in Cardiff. Her article 'Locations', about Agnes Varda, memories of place and the creative process, was published in Jaws Journal in 2020.
We are a gallery dedicated to showcasing the work and raising the profiles of emerging and mid career local, national and international artists. We show a mixture of contemporary & experimental art that questions what art is and what art could be.
135 Maple Road
London
SE20 8LP
OPEN
Thursday - Saturday
11am - 5pm
or
by prior appointment