'Snap, crackle, pop' is an installation that explores the artists turbulent relationship with her own practice, and the guilt that comes with being a creator of 'purposeless' objects. Doomed to outlive their maker, these materials were intended for use, and now have been warped into impractical creations, obsessively remade, meanings constantly in flux, living in an anxious state of in-between, something, and 'thing.'
Molisso uses personal clothing, scaffolding, floor boards from her family home and bedding among the many materials to probe at the inherent quality of things. Subjectivity, and how easily it can be added or erased, is explored when these materials meet one another. The sculptures become a self-portrait, a burden, and junk.
Sporadically through the weeks, the sculptures will snap and tumble, pushed around the confines of the gallery. On the opening night, viewers are encouraged to wreak violence on a collection of small, cement rubber ducks. Tension imbedded in the work is sought to be ruptured, turning the gallery into a place of play and destruction.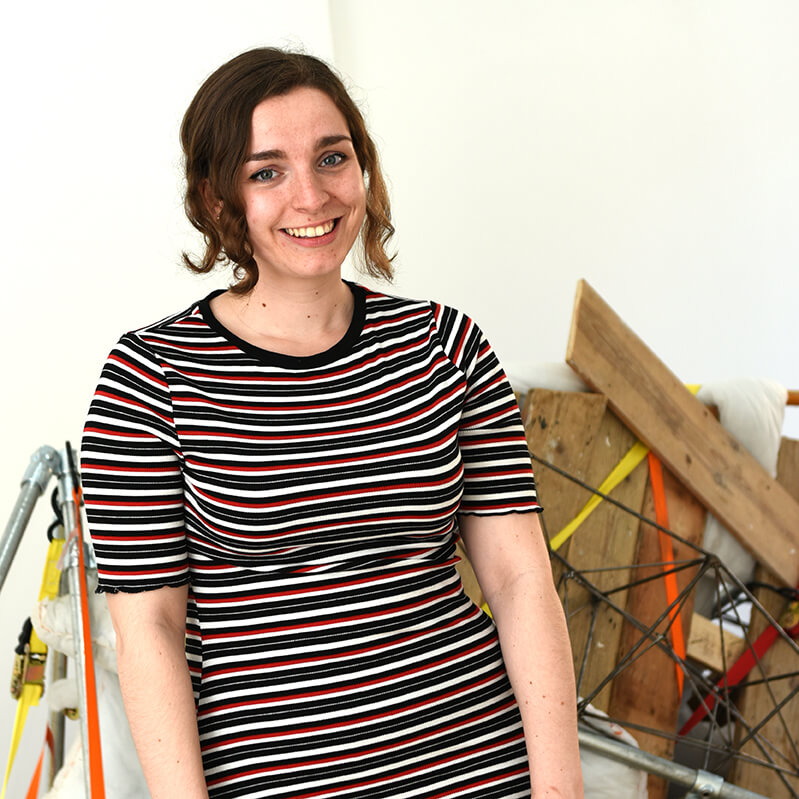 Marylyn Molisso graduated MA Fine Art at Central Saint Martins, London, 2018. She studied BA Art at the University of Reading 2012-2016. She is a current recipient of the Helen Scott Lidgett Award 2018/19, part of the Acme Graduate Programme. 'Snap, crackle, pop' is Molisso's first solo show in London. She has exhibited internationally in the Czech Republic, China and Hungary. Exhibitions in the UK include the Tate Exchange, Kings College London, The Horse Hospital, Harrow Arts Centre and Stour Space. Molisso will be exhibiting at Peer Gallery, as part of the Acme Graduate Award, this September.
We are a gallery dedicated to showcasing the work and raising the profiles of emerging local, national and international artists.
We show a mixture of contemporary & experimental art that questions what art is and what art could be.
135 Maple Road
London
SE20 8LP
OPEN
Thursday - Saturday
11am - 5pm
or
by prior appointment