Planes of information and notes of some relation are seen here broadening a purpose from whence a viewer may depart. 'Lures' selected by Ken Turner during the annual MFA graduate exhibitions in 2019 issues a comforting level of familiarity between the tones and investigations of John Atherton, James Low and Fernando M. Romero. Language, translation and the manipulation of multiple sources including those outside of the strictly visual are at play. The three artists employ blurred lines, torn fragments and illusory surfaces, whereupon any representational material functions like a hidden clue or a floating monad. In so doing, these works approach the heterogeneous nature of image construction as a post-conceptual practice promoting its ever-expanding significance whilst embracing the lures of its conventions.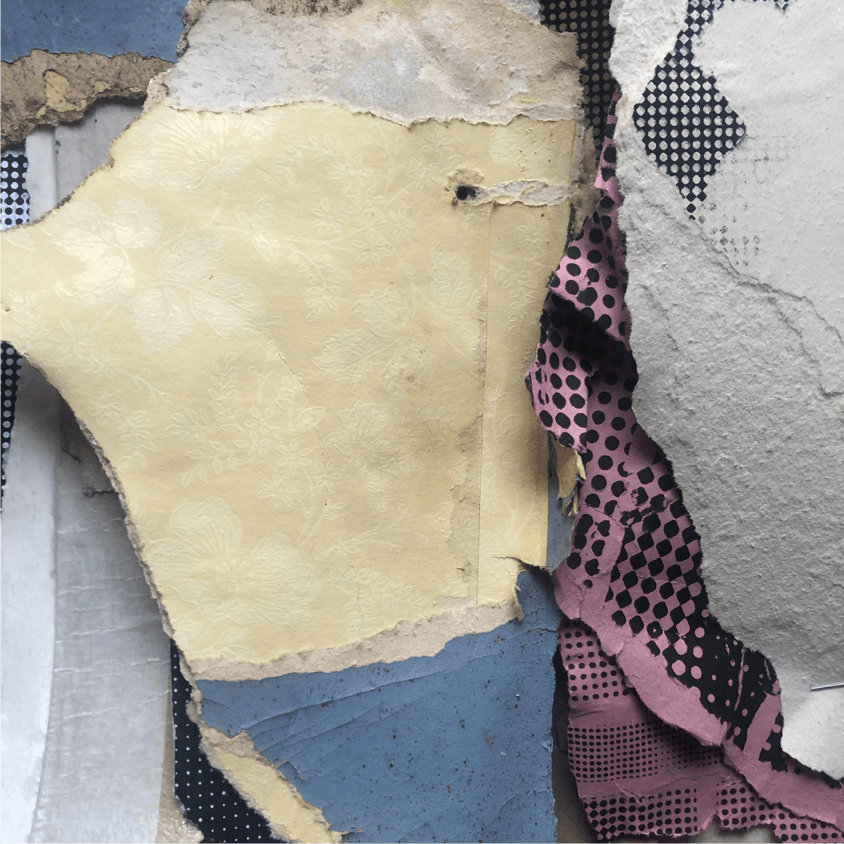 John Atherton
Nothing but itself.
A found school yearbook – John Atherton's seemingly arbitrary starting point; the beginning of a journey from anywhere to anywhere. The yearbook is rewritten, the memories lost, ideas in a condition of flux, the people, their lives, fragmented, used as mere components: reapplied, reappropriated and then removed, an absent presence. Ambiguity and uncertainty are the expectation, altered meanings, manipulated forms, a change of mood and a new interpretation.
Conjecture.
John completed his BA in Visual Communications at Glasgow School of Art and did his MA in Fine Art at the Royal College of Art (2017-2019).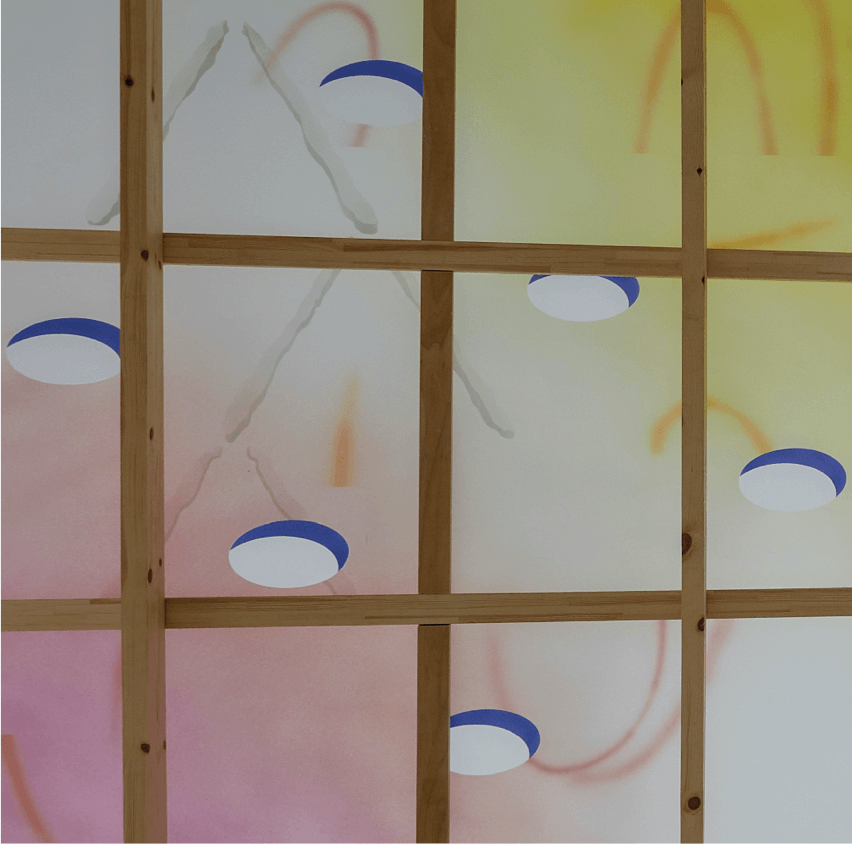 James Low
In an attempt to find out where the freedoms of contemporary painting lie, James Low expands upon the language of painterly abstraction by working on both sides of a translucent canvas. The multi-layering of synthetic and metallic colour are used to foreground an idea of paint as a technology where it is presupposed that despite abstraction being little over a century old there is still so much for it to achieve. Building upon the relevance of post-conceptual painting, James goes further by deploying cartographic maps, porcelain cats, structural footings, tree diagrams, rock pigment, ovals, craters, coins and mirrors to formulate an expansive conceit in each work. James completed his BA in Fine Art at Bath Spa University and did an MFA at Goldsmiths (2017-2019).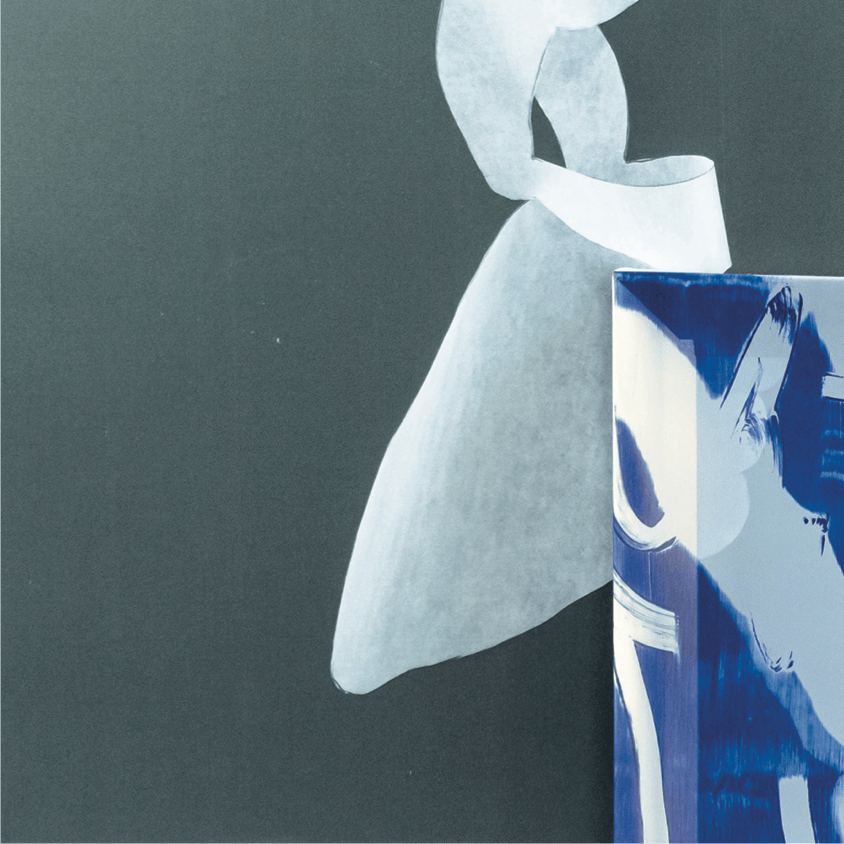 Fernando M. Romero is intrigued by displaced things. Things in which we can only be aware of its movement in relation to something else. He conceives painting as a translational device in which to collide these gestures and spillages across different mediums and languages. Within an interdisciplinary approach, he appropriates fragments from different sources (texts, music scores, images, codes) and exposes them to a cascade of unorthodox readings and mistranslations, in a perpetual state of transit, triggering unexpected links and activating new interpretations, overlaps and rewritings. Fernando did his Bachelor in Fine Arts at the University of Granada (Spain) and completed an MA in Painting at the Royal College of Art (2017-2019).
We are an artist run gallery dedicated to showcasing the work and raising the profiles of emerging and mid career local, national and international artists. We show a mixture of contemporary & experimental art that questions what art is and what art could be.
135 Maple Road
London
SE20 8LP
OPEN
Thursday - Saturday
11am - 5pm
or
by appointment