After almost three years away on a mission, InSight 10 safely reaches Earth's surface with thousands of samples of Martian rocks, soil and atmospheric particles. Over time, Mihka Elly, the only astronaut on board, has started to experience multiple episodes of somnambulism, blurring his perception of reality, and now confusing his understanding of the world around him. Memories of Mars abruptly blend with images of thawing permafrost, Amazon wildfires and hurricanes in the Bahamas, as seen in the news.
'Paradise is Here' takes us into the imagined mind of Mikha Elly, whose distorted perception of time and space asks us, "What is reality?" and "What is fantasy?"
Tishkov's new body of artworks come together to create an environment that echoes an ecological catastrophe and a utopian garden, all at once. In doing so, the artist aims to cast a light on current issues related to how cultural heritage is rewritten, acknowledged, and destroyed, as well as how natural resources are being overexploited around the globe. In the course of one month, sculptures made from a wide spectrum of materials will inhabit the gallery space and will inform a series of events accompanying the show's programme. The schedule of talks and workshops, led by the artist and other collaborators, is designed to turn the exhibition into a space of gathering – to discuss how the imminence of a natural catastrophe is proving contemporary societies fragile and brittle.
There is a pinch of irony and satire in the storytelling deployed in crafting the show. Dreamlike scenery tricks the eye, challenging our perception of the natural and the artificial. Phytomorphic objects inhabit a soundscape where the singing of extinct birds meets a burbling stream of glowing liquid, whilst thick clouds of vapours suffuse the voyager and all of its surroundings. These juxtapositions evoke the precariousness hidden within what seems to be a solid reality – there is a vulnerable equilibrium behind something that looks so rooted as life on Earth. In making new worlds like this one, the artist eventually strives to raise awareness of what it means to be part of an ecosystem on the verge of collapse.
Curator, Claudia Contu, is a Royal College of Art alumna working as a freelance curator. She has curated shows in several non-profit and commercial settings in Italy and abroad. Claudia is interested in relationships as a subject matter and as a methodology to her practice. In particular, she is exploring ways to invite audiences together with artists to become co-authors and creators of new discourses. Her latest project, 'Re: Over everything which exists under the sky' (2019), co-curated with six other RCA alumni and in partnership with Gasworks, was a collaborative research endeavour stemming from this principle. Claudia was recently shortlisted for the Open Space Curatorial Residency and took part in the last NEON Curatorial Exchange organised by the Whitechapel Gallery and NEON Greece.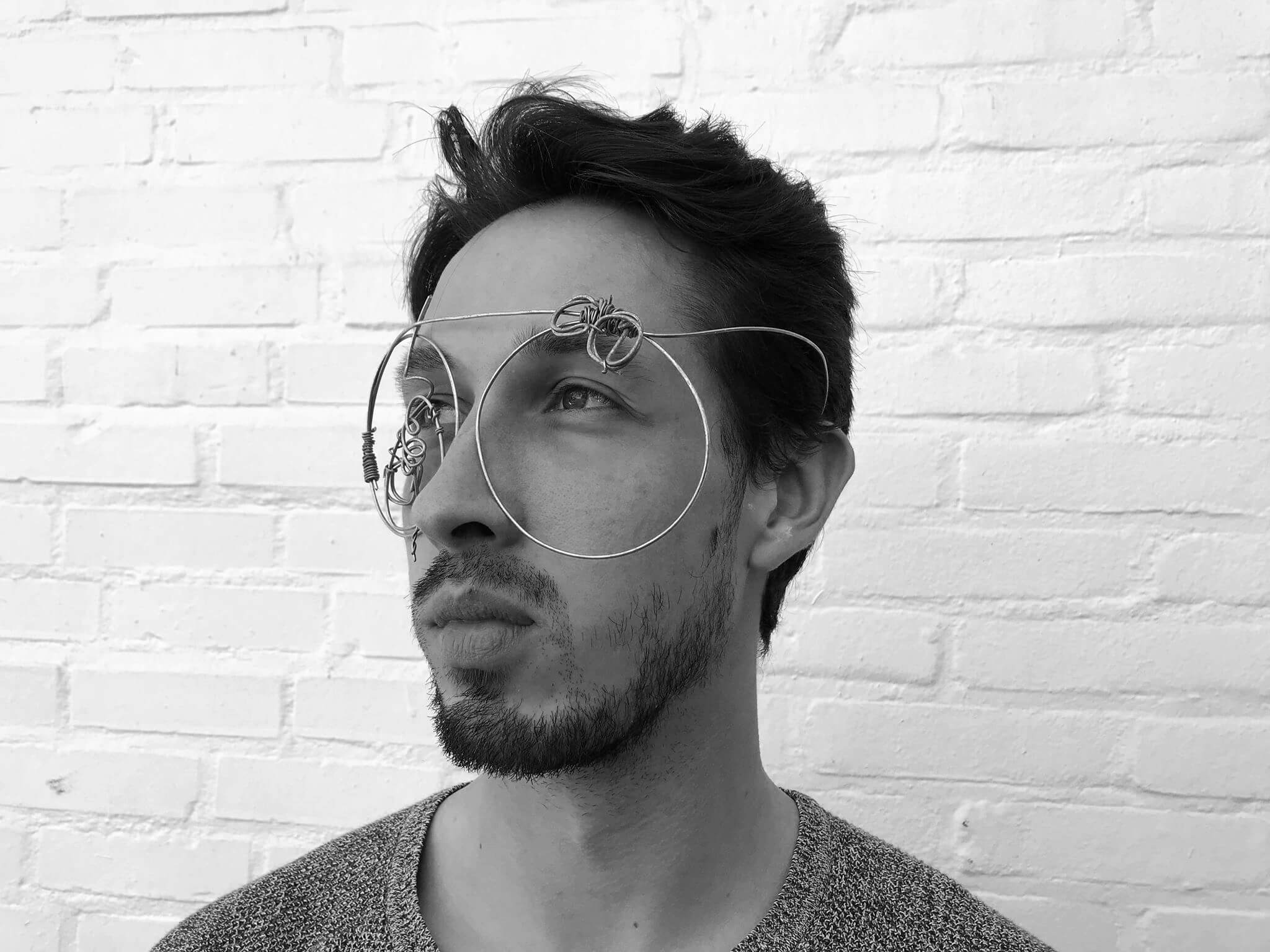 Aleksandr Tishkov is an Estonian-born artist with Russian ancestry, currently living and working in London. Tishkov's practice is driven by his interest in a New World Order, and how this challenges the stability of both the natural and cultural inheritance in the Age of the Anthropocene and Cyberspace. Aleksandr has exhibited in London and abroad. In 2018 he had his first major solo show at Tartu Art House (Estonia). He has recently produced a furniture piece for an upcycling project commissioned by the Victoria and Albert Museum in collaboration with the London Design Festival. 
We are a gallery dedicated to showcasing the work and raising the profiles of emerging local, national and international artists.
We show a mixture of contemporary & experimental art that questions what art is and what art could be.
135 Maple Road
London
SE20 8LP
OPEN
Thursday - Saturday
11am - 5pm
or
by prior appointment