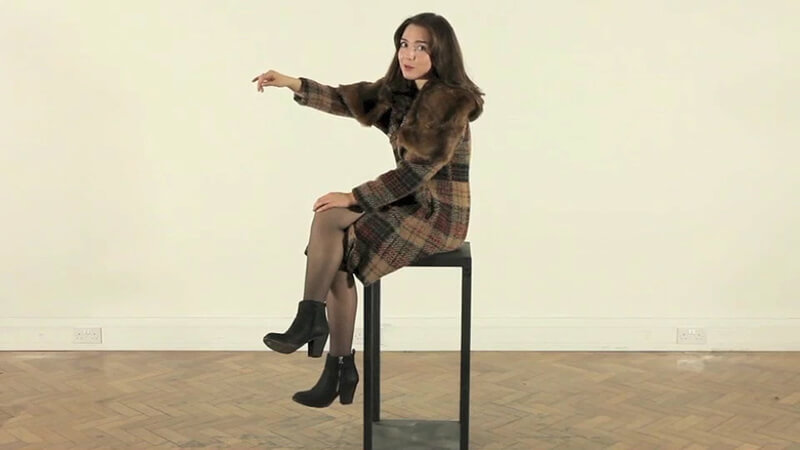 Katarina Rankovic, "Widow" (2015). Video, 3 min.
Katarina Rankovic is an artist and writer concerned with wriggling into her own work and wearing it like a second skin. She works in jealous drawings, a one-woman empathy circus, a novel about a 'lethargic line' and fake YouTube tutorials. Recent works involve a series of theatrical scripts written with the intention of being 'run' like programming code or 'expressed' like genes, through the iterability of performance.
Katarina's current practice considers fictional characters as prototypes of AI. In 2019, she will begin a practice-based PhD at Goldsmiths to develop her new project, "Scripting for Agency". Drawing on ideas from philosophy, the life sciences and computing, Katarina's art experiments seek to manipulate narrative media in order to invoke contemporary theories on artificial intelligence and subject formation, as a means of directly testing them.
Recently graduated, throughout her past five years at university Katarina has been regularly exhibiting, performing, screening, publishing and lecturing on her work at diverse public venues. These include: Nottingham Contemporary, Tate Modern, Bermondsey Art Project Space, the Cockpit Theatre, Somerset House, Camden Peoples Theatre, Lewisham Arthouse, Refinery29, NOWNESS (short film commission), Birmingham City University, Crypt Gallery. She is the recipient of the Refinery 29 Vision Award (2017) and, together with artist Tom Cardew, the Golden Aesop Grand Prix in Contemporary Art at 24th Biennial of Humour and Satire, Gabrovo, Bulgaria (2019).
Website: youtube.com/katdrinktea
We are a gallery dedicated to showcasing the work and raising the profiles of emerging local, national and international artists.
We show a mixture of contemporary & experimental art that questions what art is and what art could be.
135 Maple Road
London
SE20 8LP
OPEN
Thursday - Saturday
11am - 5pm
or
by prior appointment